Having only just been recalled to the England Rugby Union Squad, Chris Ashton suffered the ultimate disappointment, when World Rugby banned him for 12 weeks, which rules him out of England's entire Six Nation's campaign.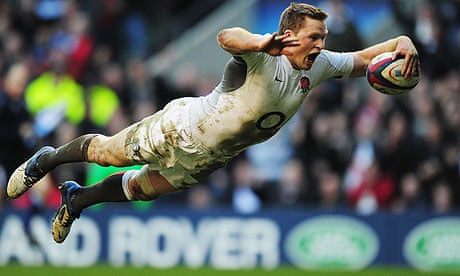 Ashton had worked hard to play his way into the thoughts of new England coach Eddie Jones, having previously been left on the sidelines by Stuart Lancaster after a public fall-out that cost Ashton any chance of getting into the World Cup team.
His form for Saracens, where he had put the finishing touches to countless tries over the last season, had played him into the team, but unfortunatley it was his conduct when playing for the Saracens that ruled him out. Whilst playing in a European Champions Cup game against Ulster, he was adjudged to have made contact with opponent Luke Marshall's eyes, a red card offence.
Whilst the offence is at the lower end of the scale in terms of seriousness, it carries an automatic sentence, and because World Rugby want to use bans as a deterent to ensure that players play as safely as possible, he was stuck with a 12 week ban, shortened to 10 weeks because of Ashton's previous exemplarary conduct.
England's Six Nations campaign begins on February 6th against Scotland, with some tickets still available on the LiveRugbyTickets website – it promises to be a cracking game! They then face Italy, Wales, ireland over the course of 7 weeks, finishing off with France on March 19th.
Coach Eddie Jones hopes that Ashton can win his appeal against the ban, and acknowledged that it was disappointing for both the team and the player. "He's been playing well this season. Everyone has set-backs and it's about how hard he fights back now. He has to serve his time, come back, make sure he is looking after his fitness, his speed and his skills and make sure he comes back in good fettle.