Newcastle Falcons started off the new season with a great win. The game that they played with Sale Sharks ended in a win for the Newcastle Falcons.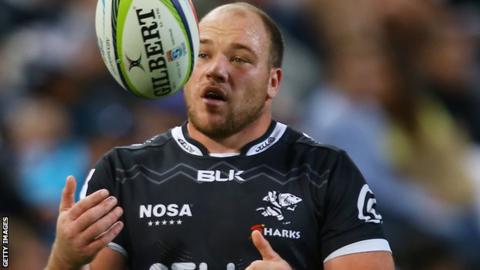 They played and won with an
edge of 19-17
which was the opening game in the Aviva Premiership league. The game was played at Kingston Park.
For those who witnessed the game, the Falcons scored about 19-10 which was a score that they led into the second half. Sale battled with their talents that included heroic efforts by Byron McGuigan, the full back player of Sale.
The lead that Falcons had was cut down to just two points in the second half. With the rain beating down in the second half, it was interesting to see the difference in their passing abilities once the ball was wet. Whilst you could ask how does weather affect basketball and not come up with a plausible answer, the weather can definitley make playing rugby more challenging!
Dan Mugford converted when there was just ten minutes left for the game. Marcus Watson scored a crucial ball when there were three minutes left.
However the
TV replay confirmed
it to be a knock on. Sale was able to get a penalty kick even when Newcastle turned the ball. Sale was able to win the penalty. When the interval came on the Falcons led with a score of 10-3. They displayed great combat in the overtime that they obtained.
Those who witnessed the match between Newcastle Falcons and Sale Sharks were excited with the kind of defensive combat styles and techniques that were displayed by the players.
It definitely heralded a great start for the season for the Falcons. With several new players coming on board, they are definitely on a high as the pre season games have revealed as well.
Those who witnessed the game this weekend are sure to look forward to the other games scheduled in the new season. Many would be looking forward to seeing the new players perform and contribute to the team's performance with their unique skills and talents. Here's to Newcastle Falcons and hopefully they will have a great season ahead of them.